Tropical Cyclone Archives
and
Cyclone Tracking Maps
Australia and Hong Kong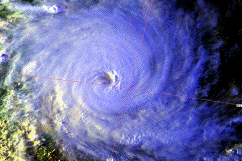 ---
Tropical Cyclone Archives
(Still under construction but becoming better organised!)
---
Visit Phil's Typhoon and Cyclone Archives.
---
Tropical Cyclone Tracking Maps
Australia and Hong Kong
Map Download Buttons

Text Version with More Information
A comprehensive set of tracking maps for the Australian Region.
Some useful maps for Hong Kong and the South China Sea.
---
For links to current Tropical Cyclone information
visit
http://www.ace-net.com.au/~carls/current.htm.
or
http://www.drdisk.com.hk/cyclones.htm
---
This website is under construction.

So visit again soon.
---
Meteorological Information Sources


Australian Bureau of Meteorology
is the source of most of the Australian region weather related information used on this website.



Joint Typhoon Warning Centre


is the source of the South China Sea and some Australian region weather related information,
and the NPMOC satellite image server
is the source of the satellite images used in recent animations.
---
Webpage acknowledgements

Made on a Mac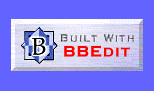 HTML checked with iCab



Hosted by 50megs.com.

Paid for by the advertisers who appear at the top of each page.
---
Maintained by Carl Smith.
carls@ace-net.com.au
© Carl Smith 1999 - 2000. All maps, images, and other information on these Web pages is copyright, either by Carl Smith, or by the agencies that produce the satellite images and other weather related information, as indicated in each case. It is essential to obtain permission in writing from the copyright owner before reproducing any of the information on this website in any form whatsoever except for fair purposes of review as permitted under copyright legislation.
DISCLAIMER: Carl Smith is not responsible or liable in any way whatsoever for the manner in which any person, group, or business, chooses to use the information in this website or the consequences thereof. Whilst all due care is taken to ensure the accuracy of the information contained herein, there may be errors, and the information here is not necessarily up to date. All persons are reminded that it is essential to obtain current information from relevent authorities regarding current or potential cyclones.