TC STEVE
Feb 30 to March 10 2000
Image Gallery
---
Below is a series of satellite image previews showing the passage of TC Steve across northern Australia and down the west coast. Some of the images also show TC Norman towards the left of the image.

Each of the images is linked to the full size images on the National Oceanic and Atmospheric Administration Operational Significant Event Imagery server.

The full size images are quite large, usually over 500 K, but the quality is excellent.

Click on an image to download the full version.
Images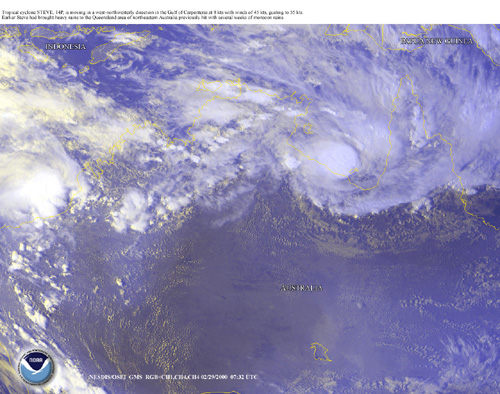 TRC14p060_GM.jpg 562 K February 30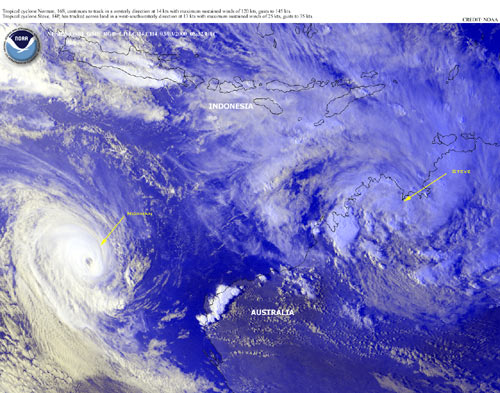 TRCNorStv063_GM.jpg 622 K March 3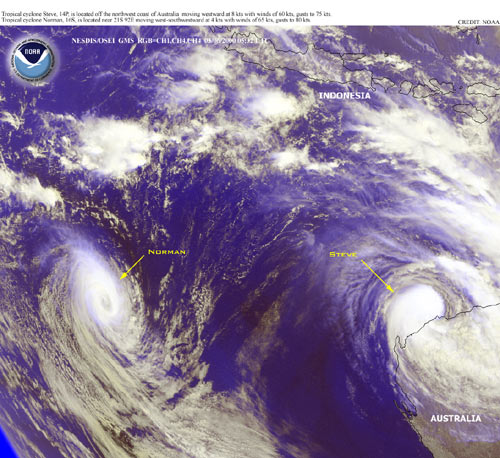 TRCNorStv066_GM.jpg 468 K March 6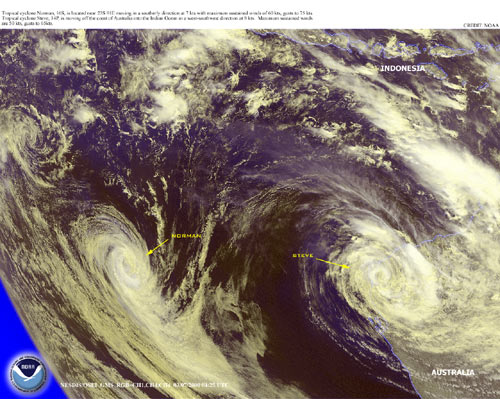 TRCNorStv067_GM.jpg 760 K March 7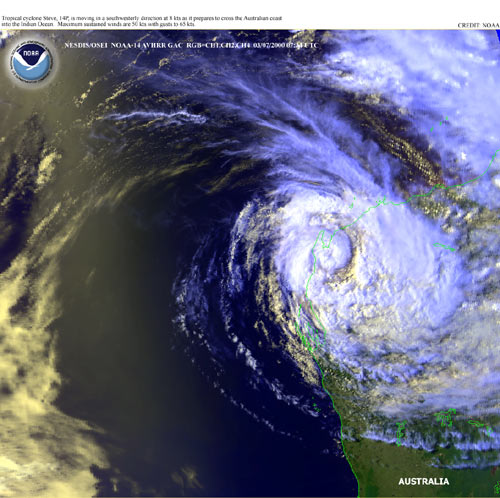 TRCSteve067_N4.jpg 402 K March 7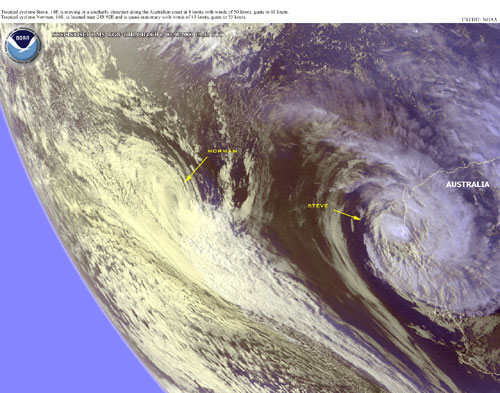 TRCNorStv068_GM.jpg 521 K March 8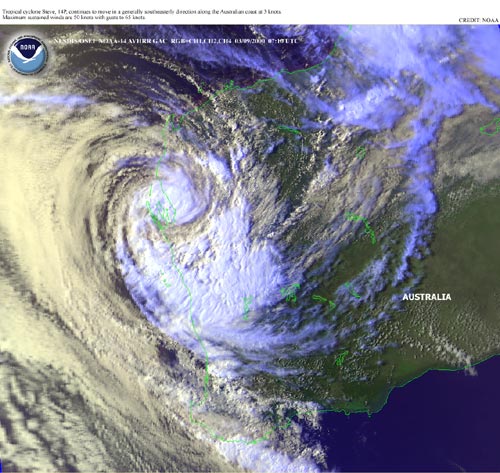 TRCSteve069_N4.jpg 528 K March 9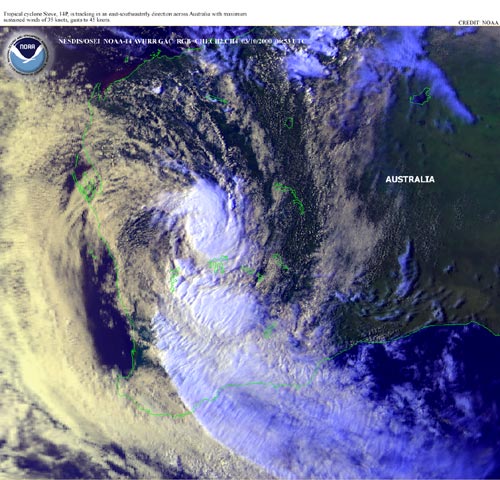 TRCSteve070_N4.jpg 550 K March 10
---
Maintained by Carl Smith.
carls@ace-net.com.au
© Carl Smith 1999 - 2000. All maps, images, and other information on these Web pages is copyright, either by Carl Smith, or by the agencies that produce the satellite images and other weather related information, as indicated in each case. It is essential to obtain permission in writing from the copyright owner before reproducing any of the information on this website in any form whatsoever except for fair purposes of review as permitted under copyright legislation.
DISCLAIMER: Carl Smith is not responsible or liable in any way whatsoever for the manner in which any person, group, or business, chooses to use the information in this website or the consequences thereof. Whilst all due care is taken to ensure the accuracy of the information contained herein, there may be errors, and the information here is not necessarily up to date. All persons are reminded that it is essential to obtain current information from relevent authorities regarding current or potential cyclones.